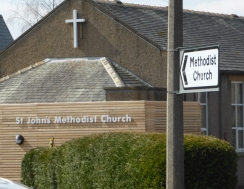 View from Castleberg on 4 June 2018: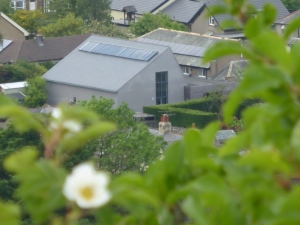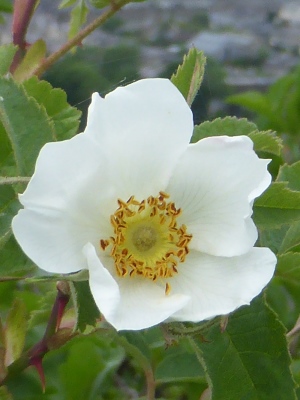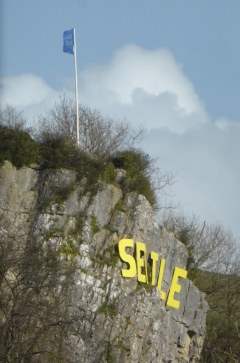 Settle Sign - on Castleberg from the Church after the Tour de Yorkshire 29 April 2016 -( the sign has been taken down now and is set up near Settle Railway Station )
Click for April 2018 pictures of Settle Good Friday Passion Play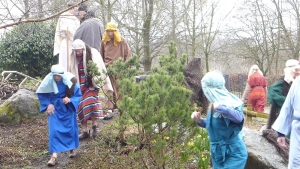 St John's
Methodist
Church:
Every Tuesday: Morning Coffee 10am-12pm in the NEW church foyer.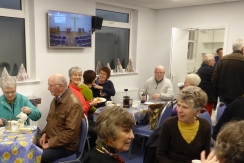 The 1st Tue of the month is a special charity coffee morning:
Tue 5th: in aid of Manorlands Hospice
Sat 20 May - Simeon Wood in Concert
Settle Carlilse Line Reopening Day: 31 Mar 2017 7.30pm St John's Church. Settle
Tue 5th-We will welcome Allhallowgate Methodist Church, Ripon, coming for a visit to Settle today and having lunch at our church.
Thur 28 June Church Day Out in Lake District leaving 9.30an. includes boat ride. Please book by 2 June. after this spare places will be offered to other churches in the circuit.
Thurs 7 June Safari supper - please sign the form in the Church coffee lounge.
Wed 13 June: Talk on Syrian Refugees Community Sponsorship
Organised by Settle Justice & Peace Group 7:30pm - in St Mary & St Michael Church Hall, BD24 9RA - Sean Ryan MBE will speak about this new and revolutionary approach to refugee resettlement in the UK.
Thurs 21 June Songs of Praise, 6.30pm: Limestone View (lounge)
Prayer Meeting: To support the many on-going activities in our area; 01729 822311. First Mondays: 7.30 pm Holy Ascension Church, Settle
Sun 17th June Messy Church: outing to Ilkley. Details from Edith Diggles, 01729 825285
Sun 24 June Anley Hall 2.20 for 2.30pm More singers and support welcome. 01729 822138