Our Church - on the route of the Flying Scotsman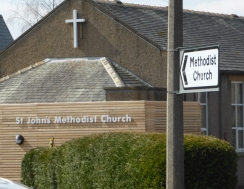 Settle Carlilse Line Reopening Day: 31 Mar 2017 7.30pm St John's Church. Settle
Sat 20 May - Simeon Wood in Concert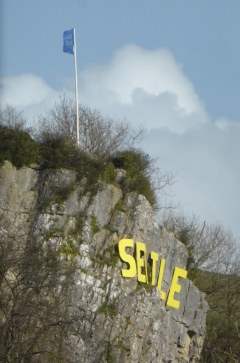 Settle Sign - on Castleberg from the Church after the Tour de Yorkshire 29 April 2016 -( actually the sign has been taken down now and is set up near Settle Railway Station )
St John's
Methodist
Church:
Every Tuesday: Morning Coffee 10am-12pm in the NEW church foyer.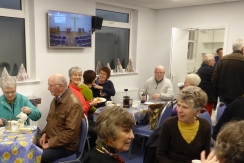 The 1st Tue of the month is a special charity coffee morning:
Click for April pictures of Settle Good Friday Passion Play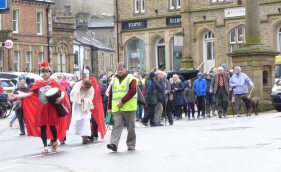 11 April - Justice & Peace Group - at Friends Meeting House : - Maggie Bruno on Assylum Seekers and Refugees. with special reference to Settle Bentham and Bradford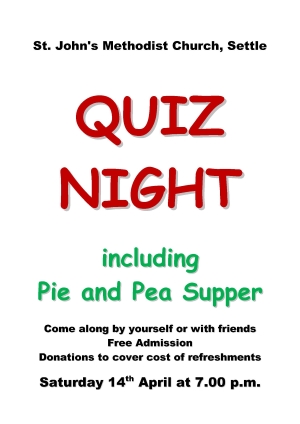 Su 15 Apr: Messy Church - for families - for children of ALL ages
Thurs 19th Apr Songs of Praise, 6.30pm at Limestone View (lounge)
Fri 20 Apr: Churches Together Barn Dance at Settle Catholic Church -l Ticket price £7.50/£1 child. 7 – 10.30pm, with Bill Johnson as our caller.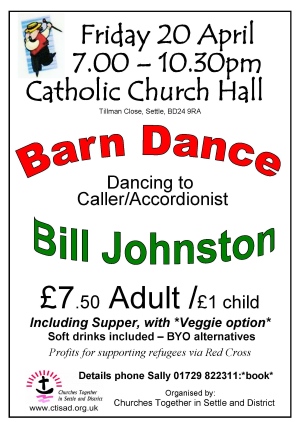 Talk on Uganda by Margaret Calvert
Wed 2 May From 7pm-Coffee/tea and cakes.
7:45 - At St John's Methodist Church Settle.
Any donations to projects run in Uganda by
Christian Restoration ministries International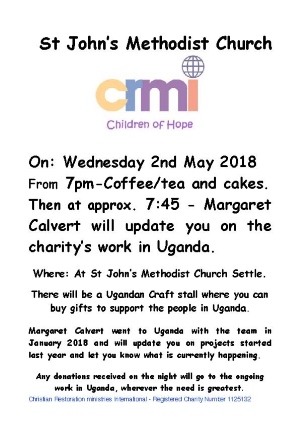 Giggleswick Brass Band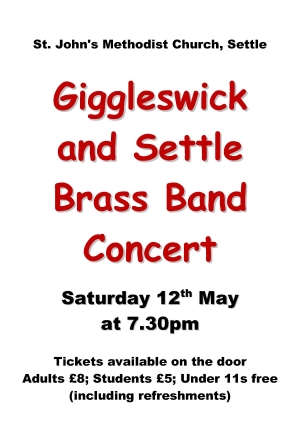 Christian Aid Week, 13-19 May This will be supported as usual, with door to door & street collections. The Coffee Evening will be moved to 6-7.30pm on Wednesday, 16th.

20 May Lambing Service Wenninside Farm near Clapham Station (All denom) + Keasden + Austwick video from 2015