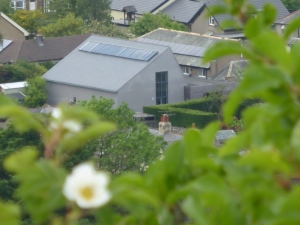 View of church from Castleberg on 4 June 2018:
Churches Together in Settle and District:
All are very welcome at either event
Have you a photo or painting to submit for the Exhibition to be held straight after Easter?
---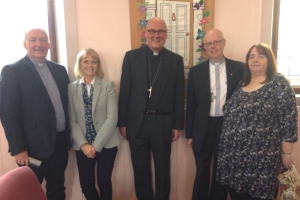 Above: Revd Roger Walton Chair of the Yorkshire West District of the Methodist Church and our two ministers of the Settle and Bentham Circuit and wives- 2 Sept 2018
For more on history of Settle Methodist Church see post on Settle Historic Churches Tour here on 8 March 2018
Click for April 2019 pictures of Settle Good Friday Passion Play and Sunday dawn Service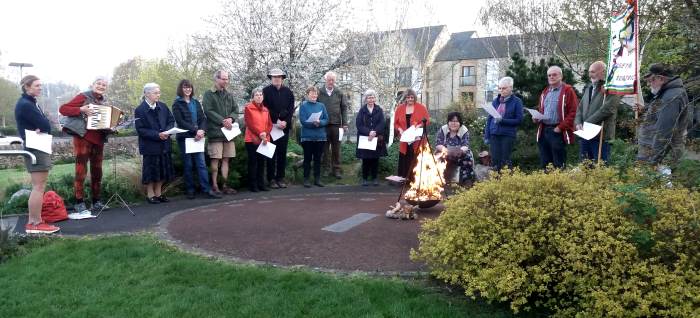 Every Tuesday: Morning Coffee 10am-12pm in the NEW church foyer.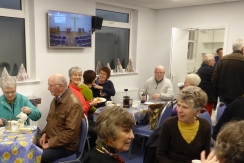 The 1st Tue of the month is a special charity coffee morning
Events with Churches Together:
Thu 20 June 6.30 p.m. Songs of Praise at Limestone View
Churches together Prayer Meeting Meeting:- 12pm first Monday of Month- Holy Ascension Church, Settle: To support the many activities in our area; 01729 822311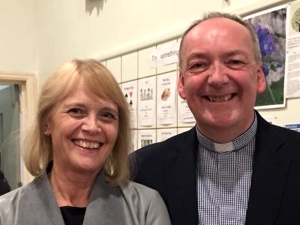 Revd Tim and Pam Broughton at the welcome service: Th 6 Sept- (See Also)
Thursday 30th May 7.00 p.m.
Men's Shed Bowling Night
Thur 13 June 7.00 p.m. Safari Supper
Sun 30June 12.00 noon Church Lunch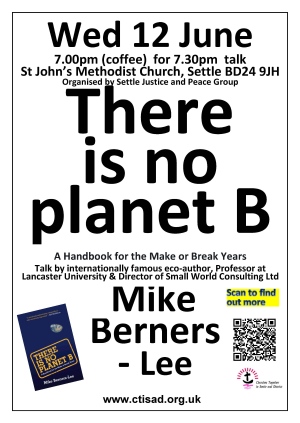 June 12, 7.15 pm St John's: - Mike Berners-Lee, the author of 'How Bad are Bananas' had another book out in February with the title, "There is no Planet B: A Handbook for the make or break years". He has agreed to speak at this meeting. For more details about the book go to http://theresnoplanetb.net/
Wednesday 10th July 9.30 a.m
Church Outing to Ripon
Messy Church: Interested? 01729 825285.
Circuit Coach Trip to Epworth Old Rectory 2019 is the 350th
Anniversary of the birth of Mrs Susanna Wesley, mother of John & Charles. It is proposed to visit Epworth Old Rectory, the home of the Wesleys, on Thursday 1st August. The coach would pick up at
Bentham and Settle. details: christinecaddy.2727@gmail.com