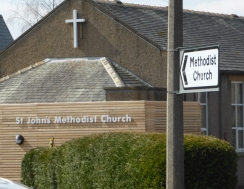 View from Castleberg on 4 June 2018: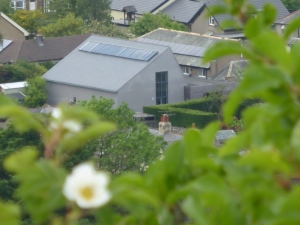 We moved into our new worship building on Sat 6 Dec 2015.
For more on history of Settle Methodist Church see post on Settle Historic Churches Tour here on 8 March 2018 (your web editor hosted the St John's section)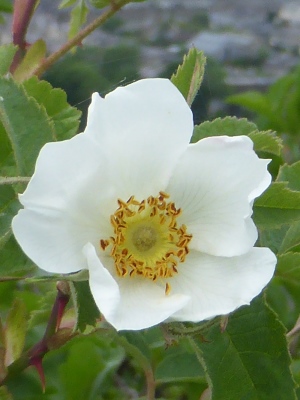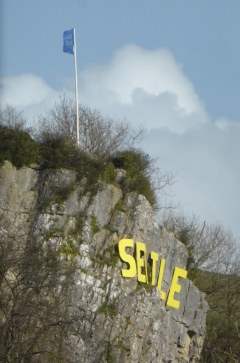 Settle Sign - on Castleberg from the Church after the Tour de Yorkshire 29 April 2016 -( the sign has been taken down now and is set up near Settle Railway Station )
Sat 20 May - Simeon Wood in Concert
Settle Carlilse Line Reopening Day: 31 Mar 2017 7.30pm St John's Church. Settle
St John's
Methodist
Church:
EVERY SUNDAY: 10.30am morning service.

Last updated: 8 Aug 2018
Every Tuesday: Morning Coffee 10am-12pm in the NEW church foyer.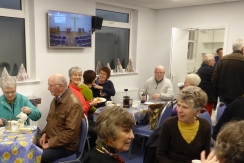 The 1st Tue of the month is a special charity coffee morning:
4 Sept: Come and support the NSPCC.
(on 7 Aug Your support helped us raise £143 for Smile Train. Thank you - but we do have coffee every Tuesday)
You are warmly invited to join us at any of the following events:
Thurs 16 Aug Songs of Praise, 6.30pm: Limestone View (lounge)
Thur 6 Sept 7.00 p.m. Welcome to Revd. Tim Broughton at St. John's
Messy Church: is having a break over summer.
Next Justice and Peace Meeting: on Wed 12 Sept at Settle Friends Meeting House
Prayer Meeting: To support the many on-going activities in our area; 01729 822311. First Mondays: 7.30 pm Holy Ascension Church, Settle
Sun 30 Sept: Harvest Festibal led by Rev Stephen Caddy 10.30am followed by church lunch:
Sat 20 Oct: 7.30pm Jazz concert
Sat 10 Nov: Activities Evening
Click for April 2018 pictures of Settle Good Friday Passion Play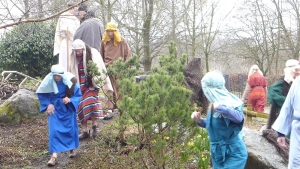 6 Nov: Tuesday Coffee Morning Charity: the Rainforest Fund