Churches Together in Settle and District
River to Rock Pilgrimage 2000
home | It's 4 U 2007 | Good Friday Walk - 2000 - 2006 - 2007 - 2008 -| Easter Sunday 2000 am | Pentecost 2006 | Wildflower walk 2006 | Churchyard Wildlife Seminar Long Preston 2005 Old events
River to Rock Pilgrimage 2000 (Note in 2009 we are going to have a special slightly different event.. actors wanted!!.. )

April 21st 2000: Christians in Settle, in the Yorkshire Dales, celebrate the year 2000 by making a special Good Friday pilgrimage through their town.

Members of the different denominations and some of the village churches join together for special events such as this.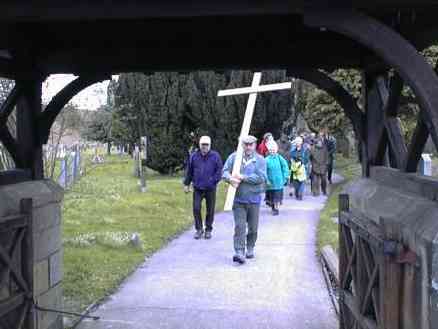 We set off from the Swimming Pool Car Park and stop at Castle Rock for Bible readings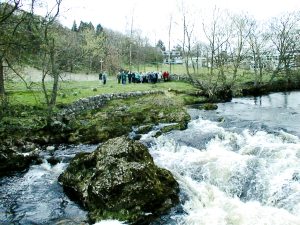 and then cross the bridge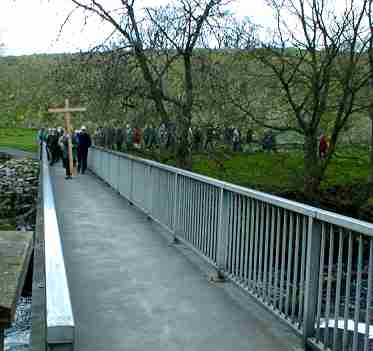 At the Catholic Church we sing "As I survey.." and hear about the miracles of the leper and the centurion's servant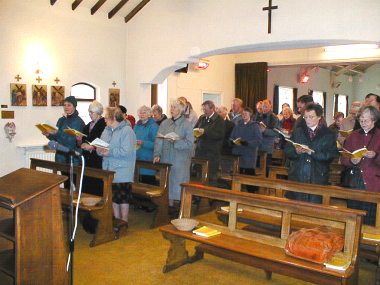 We walk past the newly refurbished St John's Methodist Church Hall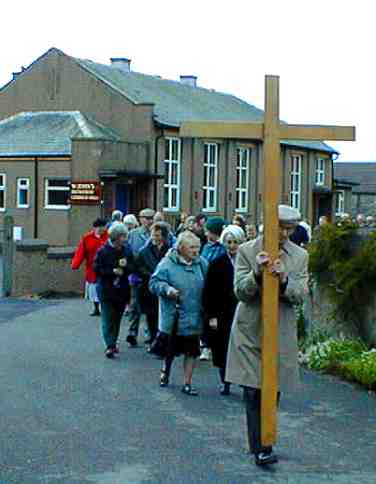 to St John's Methodist Church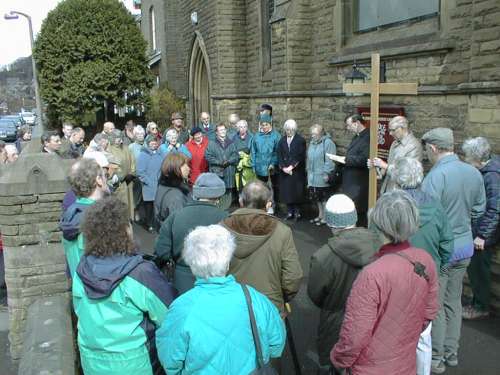 At the newly refurbished Anglican Church we hear about the Transfiguration,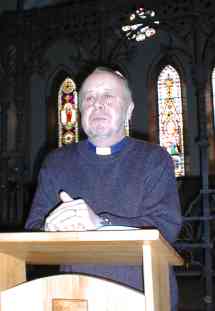 and then continue..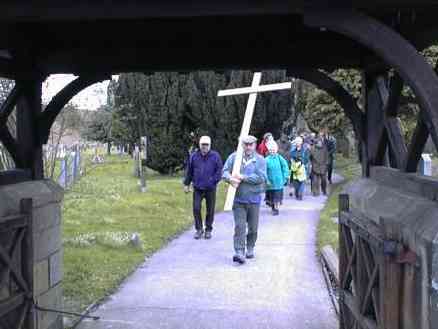 To the market square.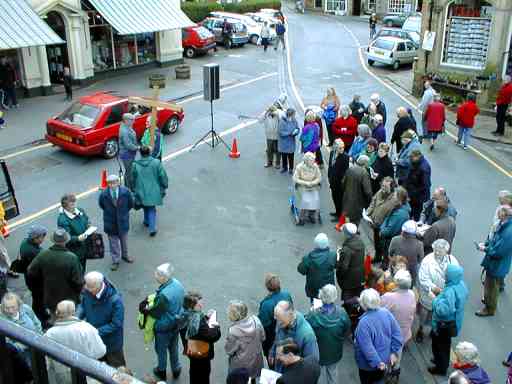 Should we have the main dedication at the foot of Castleberg, or the summit? The majority vote for the foot of Castleberg.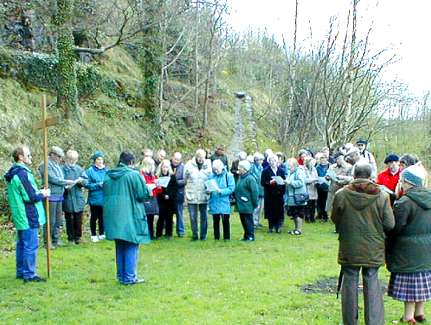 You can see the arches of the Settle Carlisle Railway in the distance.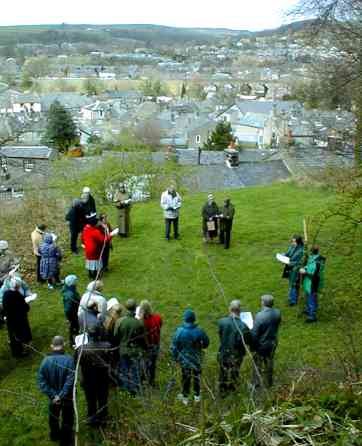 Primroses and garlic leaves grow beside the footpath as we climb to..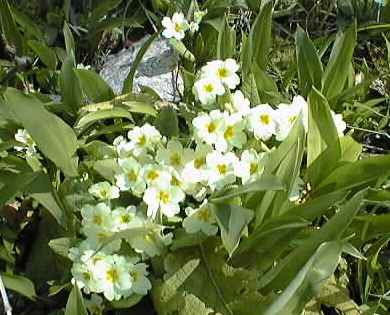 the summit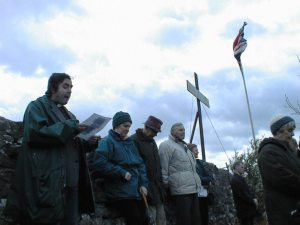 View of Settle from the summit
(Actually taken five days earlier when it was sunnier)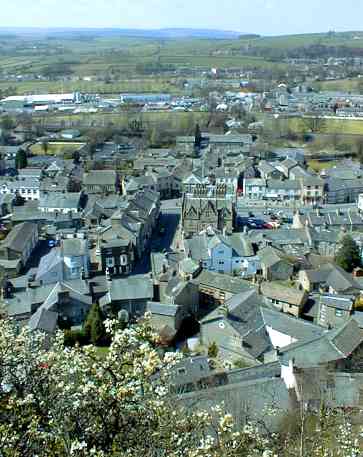 We hope you enjoyed accompanying us on the pilgrimage.

See also what happens on Easter Morning 2000 at 6.30 am 2000
and Good Friday 2006 ..

Join us on Good Friday 2007 for a similar pilgrimage. Meet at the Swimming Pool Car Park at 10am (time to be confirmed)
---
Coming events of Churches Together in Settle and District and times of Church Services in Settle and District
---
email
Copyright J Allinson 2000-2009 Last updated on 19 Apr 2006