Churches & Services
Download printable leaflet listing Times of Services
Settle
| | |
| --- | --- |
| Links to this website | Link to church websites |
Anglican Settle (achurchnearyou.com/church/939/)
Catholic -Settle (www.ssmaryandmichael.co.uk)
Christian Fellowship -Settle (www.settlechristianfellowship.com )
Friends - Settle (www.settlequakers.org.uk)
Methodist - Settle (www.settle-methodists.org.uk)
and District:-

Methodist - Rathmell
Methodist - Long Preston

Anglican Giggleswick village
(achurchnearyou.com/church/6880/)
Anglican Giggleswick School Chapel
Anglican Langcliffe (www.achurchnearyou.com/
benefice.php?B=46/183)
Anglican Long Preston
www.longprestonparishchurch.
blogspot.co.uk
Anglican Rathmell
(achurchnearyou.com/church/6918/)
Anglican Stainforth (www.achurchnearyou.
com/benefice.php?B=46/183)
Other:-
NISCU (Northern Inter-School Christian Union)
Townhead
Abbeyfield Retirement Home
Limestone View Retirement Home
Tuesday Coffee Mornings (10am-12pm)

1. St John's Methodist Church
2. Holy Ascension:

Messy Church/EcoExplorers: 3.pm This is now held once a quarterSee pics from November meeting. Nex meeting February. THere will be a similar event 23 December a Christmas Family event at St Johns Methodist at 3.30pm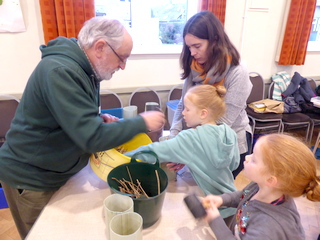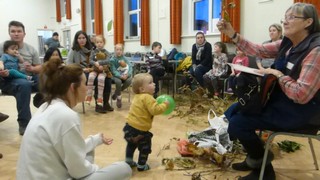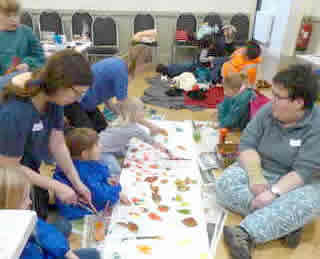 ----------------------------------------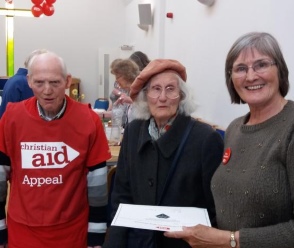 Presenting 50 year certificate at Christian Aid Coffee Evening May 2017- See report in Craven Herald
This year 2019 The final Grand Total for our area is £3309.07
Churches Together in Settle and District AGM Minutes (and reports):
Home Page: Welcome

Last updated: 12 Jan 2020
Ordinary Service Times & church details (web)
Thurs 16th Jan Songs of Praise, 6.30pm at Limestone
---------------------------------------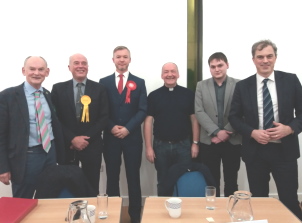 Hustings organised by Churches Together were held at St John's on November 27
See a video of the candidates at an Eco Hustings of the same people held on 16 November held at the Victoria Hall
Easy Carbon footprint measures at your fingertips & climate change in Settle.
(Sheet prepared by JA)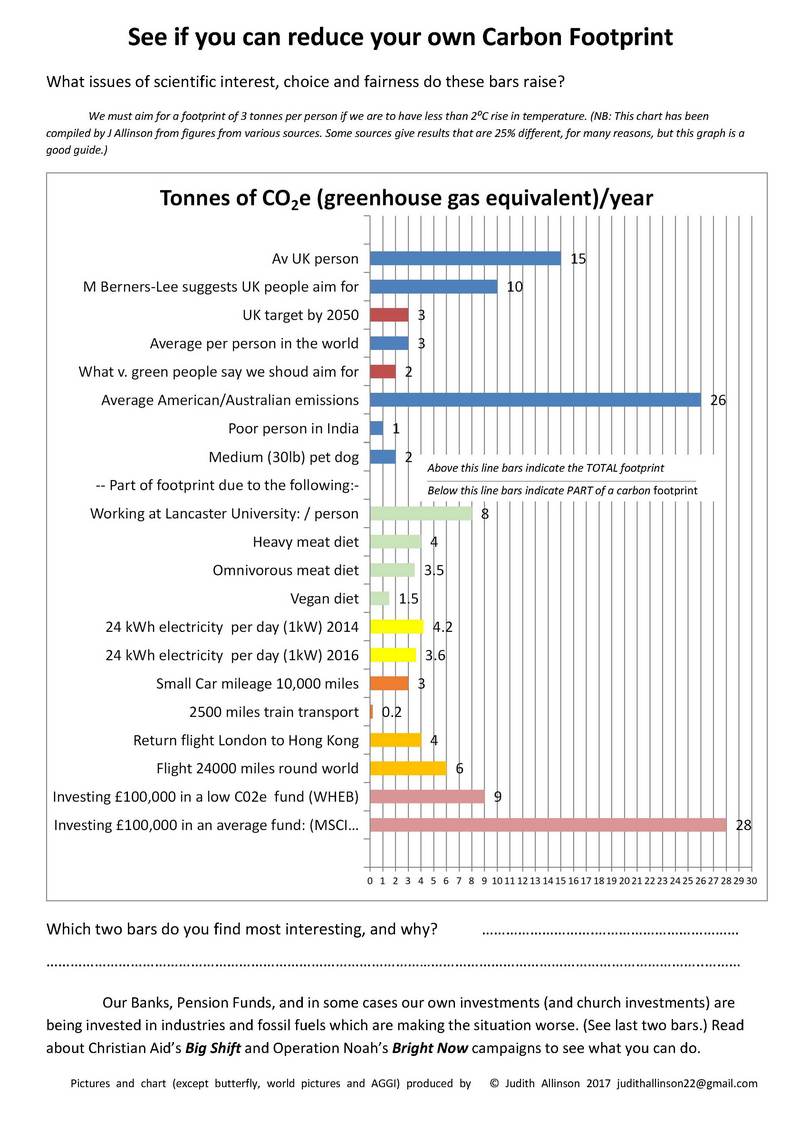 EVENTS
Click here for the poster below in large pdf format for the Week of Prayer for Christian Unity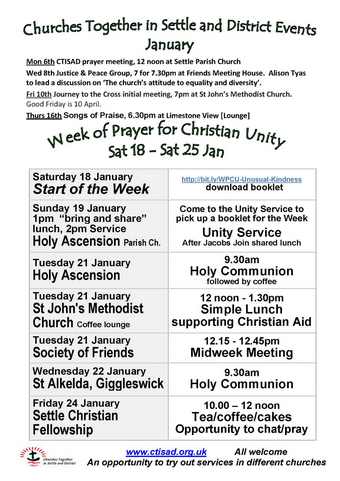 Holocaust Memorial Day:
Mon 27 Jan to Sun 2 Feb
This year marks 75 years since the liberation of Auschwitz-Birkenau concentration camp. Settle Quakers are hosting an exhibition to commemorate the 6 million Jews, and countless others, murdered during the Nazi regime and also to remember other acts of genocide since then like the 8000+ Muslim men and boys murdered in Srebrenica 25 years ago.
The exhibition discusses genocide and there is also so poetry in our tranquil Meeting Room to aid quiet reflection.
We remember with affection and respect Father Tony Boylan - former Chair of Churches Together
who died recently at the age of 80. A funeral servicetook place at 11am on Wed 11 Dec at The Roman Catholic Church, Robin Lane, High Bentham.
When we had meetings about "Fair Trade goods" (see picture and account of 2013 Fair Trade Fortnight event here..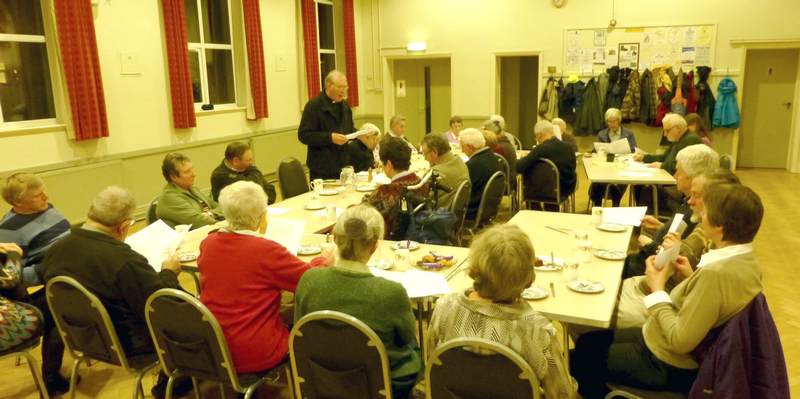 he used to say it is much much, much, more important to change our trade systems, than just to satisfy our consciences by buying Fair Trade Goods and he encouraged us to support Global Justice Now.
After our St John's/Churches Together Party for Fair-Trade Fortnight on March 2013 He gave a short talk on trade justice, pointing out that unfair tax rules between rich powerful countries and poor countries often makes it impossible for poor farmers to sell their products.
He was also instrumental in getting us disciplined into writing a Settle Churches Together Constitution. Thank you.
-----------------
Prayer Meeting: To support the many on-going activities in our area; 01729 822311. First Mondays: 12.30pm midday Holy Ascension Church, Settle

Download CTISAD's new and updated:- Ponder as you Wander leaflet (A walk round Settle)The CTISAD Barn Dance in Spring 2018 raised £160 which has been sent to the Red Cross for use at the Bradford Refugee Project.
Next Justice and Peace Meeting: Wed 11 Dec at 7:00 for 7:30pm. Friends Meeting House: Writing Amnesty type cards web@settlequakers.org.uk
First Justice and Peace Meeting of 2020: Wed 8 Jan at 7:00 for 7:30pm. Friends Meeting House: Learning and discussion: "Various issues over equality, tolerance, acceptance etc." Arising from Hannah Brock being blocked from being a churches to- gether president due to being in a same sex marriage.
Second Justice and Peace group meeting in 2020: 13 Feb:Talk on a topic realted to privatisation and financialization. 7:00 for 7:30pm. Friends Meeting House:
The September meeting organised by the Justice and Peace group was on Tax, with an excellent talk by Olivia Hanks of Quaker Head Office. She told us about Church Action for Tax Justice: http://www.catj.org.uk