Here is a link in case you need to buy some Scottish Dancing Shoes.. pumps or ghillies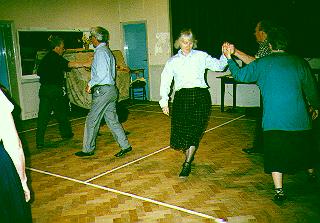 (back to top)
OTHER DANCING CLASSES AT/NEAR SETTLE
Group/Class

Restarts

Day

Venue

Contact phone

Scottish Dancing

Jan 2013

Thursdays- 7.30pm
St John's Church Hall Settle
015242 41451
01729 822138
Line Dancing in Settle
Jan 2013
Mondays and Wednesdays
7.00pm - 9.30pm

St John's Church Hall Settle
01729 822436
English Country Dancing:
- Jan 2013
Mondays - 7.30pm
Langcliffe Institute

01729 823 978

Circle Dancing
Jan 2013

Fridays 10am-11am

Langcliffe Institute
01729 822781
Zumba Fitness
Term Times
Tuesdays 7pm-8pm

Giggleswick School - Richard Whitely Theatre

01274 585317

Latin Line Dance
Wednesdays 10
Langcliffe Institute
01729 823351
Settle Music - Settle Music Shop - 4b Linton Court, Duke Street, Settle BD24 9DW - Call in for Instruments, Accessories, Sheet Music, information about tuition.
LINKS - to Dancing Sites throughout Yorkshire and the World

SCOTTISH DANCING
Local Branches and Affiliated Societies of the Royal Scottish Country Dancing Society (RSCDS) in Britain and throughout the world. Find out if there are Scottish Dancing Classes near where you live.
OTHER DANCING
Day of Dance Sat 18 May 2013-Saltaire Victoria Hall, Saltaire, Yorkshire with over 40 dance & music workshops & evening events for all.
I am told this is really really really good.
-- All proceeds to OXFAM, YORKSHIRE CND & Chernobyl Children's Project &Campaign against Arms Trade--
Webfeet: dancing on the web - other than Scottish dancing, links to dancing pages and events all over the UK

Danceweb DanceWeb is an interactive directory for all UK dancing enthusiasts, and most dance styles. Find out what classes and events are happening near you.
(Folk) Music sites in places near Settle -
(see also www.3peaksfolkclub.com/About-Us.html for other regualr music events in Settle area)
Tuesdays 7.30pm
Live Jazz
Settle
The Lion
Mondays 8.30pm
Skipton Folk Club
Skipton
The Narrow Boat, Skipton

First Sunday Evening - professional

Third Sunday Evening - practice - All welcome to join in and play at the practice

Session music and Folk
Burton in Lonsdale
The Village Hall
Second Saturday before the end of the Month (e.g. 18 May 2013)
Three Peaks Folk Club Settle
Settle
Settle Social Club
Leyland Accordion Club
Meet at The Highfield, Southport Road (A581), Near Leyland, South of Preston, Lancashire On the Second Wednesday of each month. Telephone 01772 454328.
Live Jazz
by the Black Horse Jazzmen
Wot no website? ... But they are good!
Tuesday Evenings at the Lion, Settle, playing hot and sweet music with traditional flavours of New Orleans and Chicago
Do join us dancing at Settle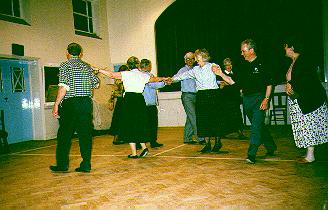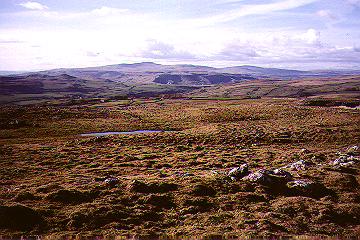 ---
Copyright © 1998-2012 J Allinson.